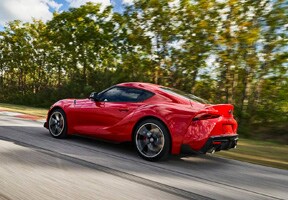 A Legend Returns: 2020 Toyota Supra Makes World Debut
In July 2018, in view of tens of thousands of spectators at England's world-renowned Goodwood Festival of Speed, a low, long-hood sports car wearing full-body camouflage with mysterious "A90" markings blasted up the narrow, curvy...
Learn More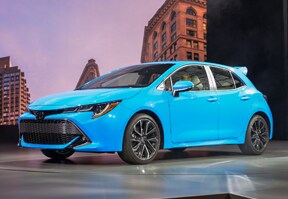 La toute nouvelle Corolla Hatchback 2019
La toute nouvelle Corolla Hatchback 2019 à vendre à Boucherville offre tout ce dont vous rêvez pour votre voiture. Découvrez, dès maintenant à Boucherville, Longueuil, Varenne et Sainte-Julie, son épatante tenue de route, son excellent rendement d'énergie et ses technologies dernier cri.
Lire la suite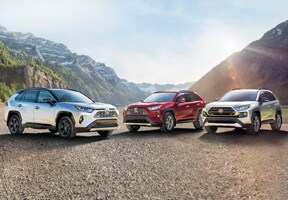 Which 2019 RAV4 is Right For You?
After introducing the all-new 2019 RAV4 at the 2018 New York Autoshow, we're gearing up for the launch of the newest version of one of our most popular compact sport utility vehicles. With sharper styling, a more robust performance and smart features, the 2019 RAV4 will offer...
Learn More